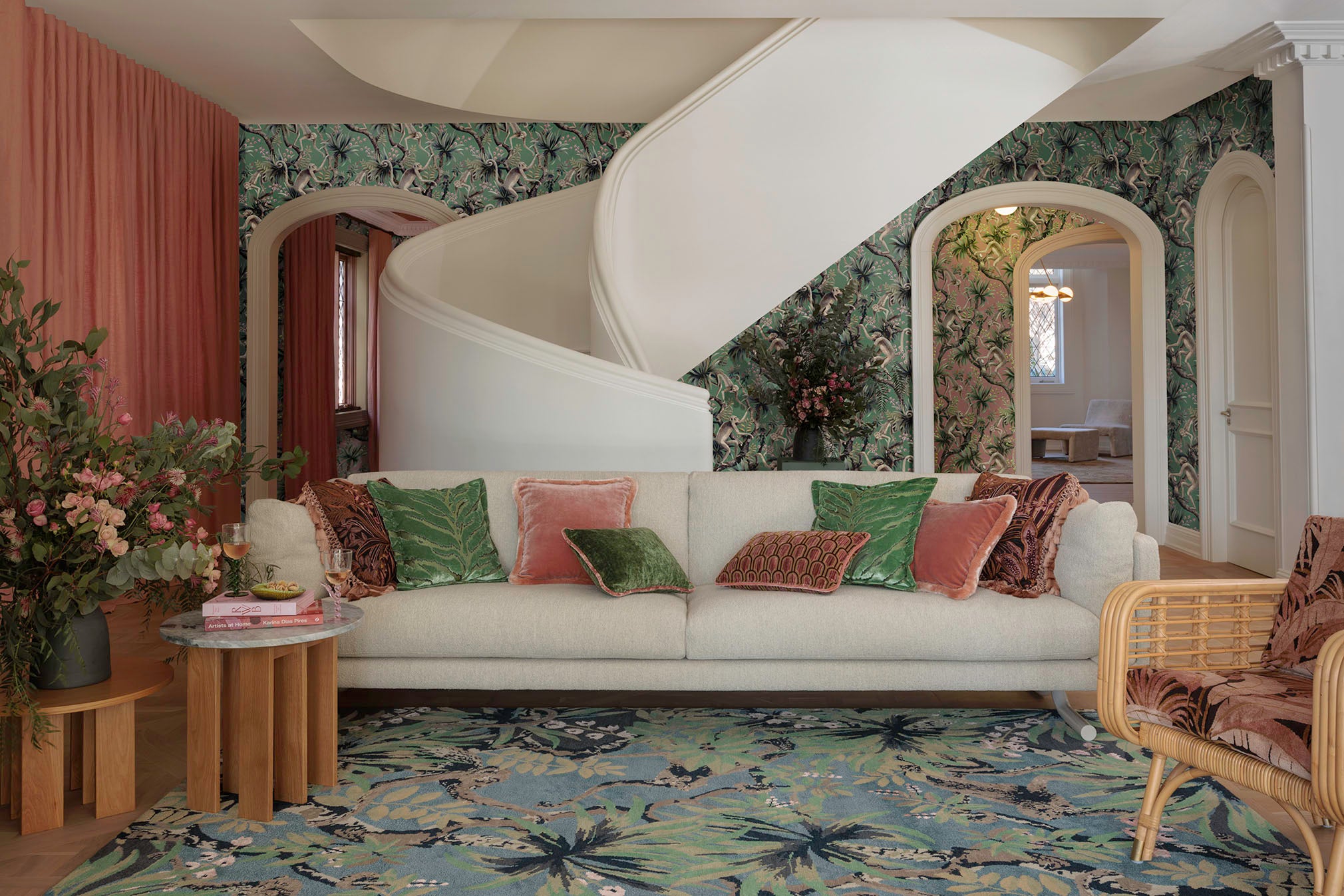 'the menagerie'
CATHERINE MARTIN X DESIGNER RUGS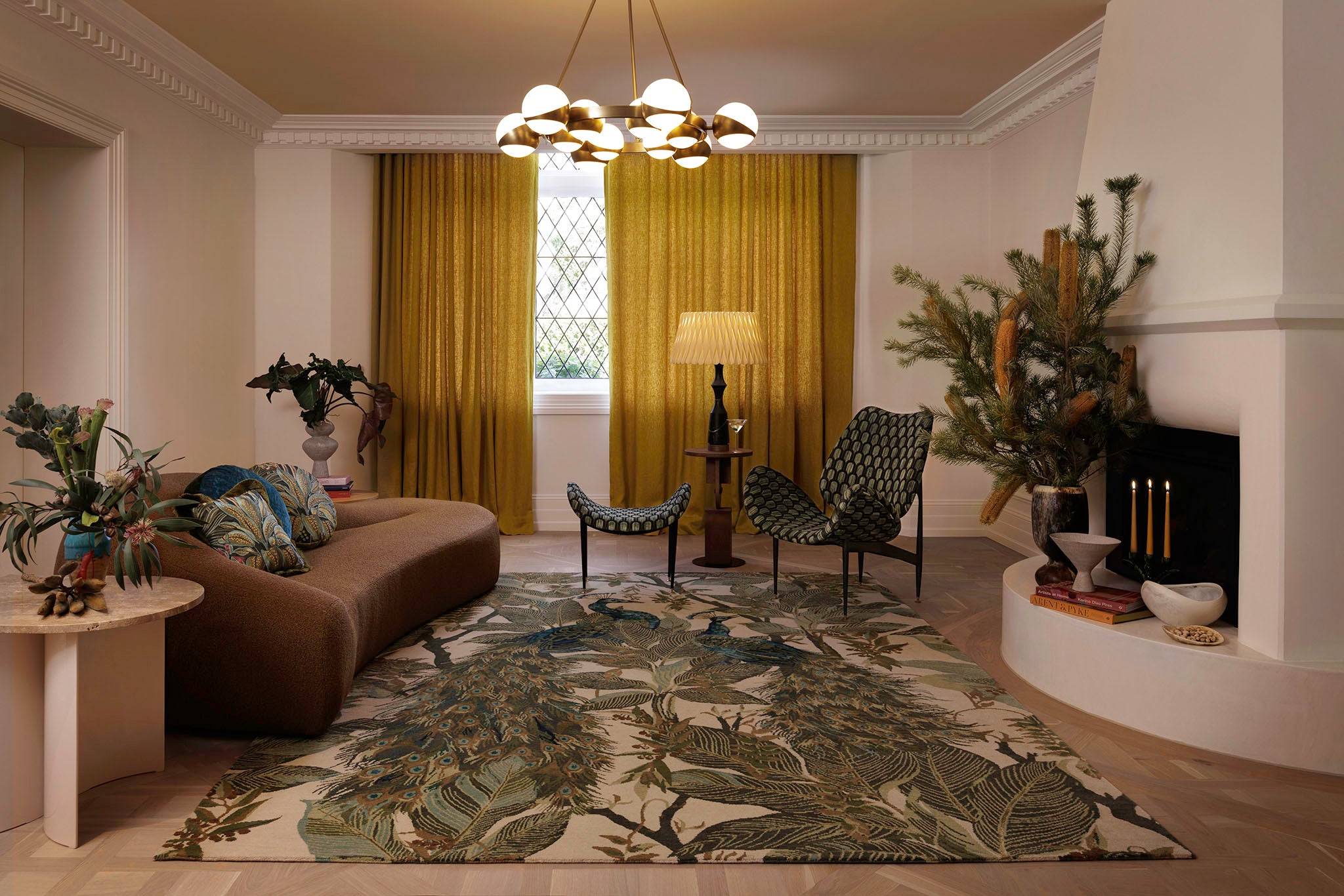 'the menagerie'
CATHERINE MARTIN X DESIGNER RUGS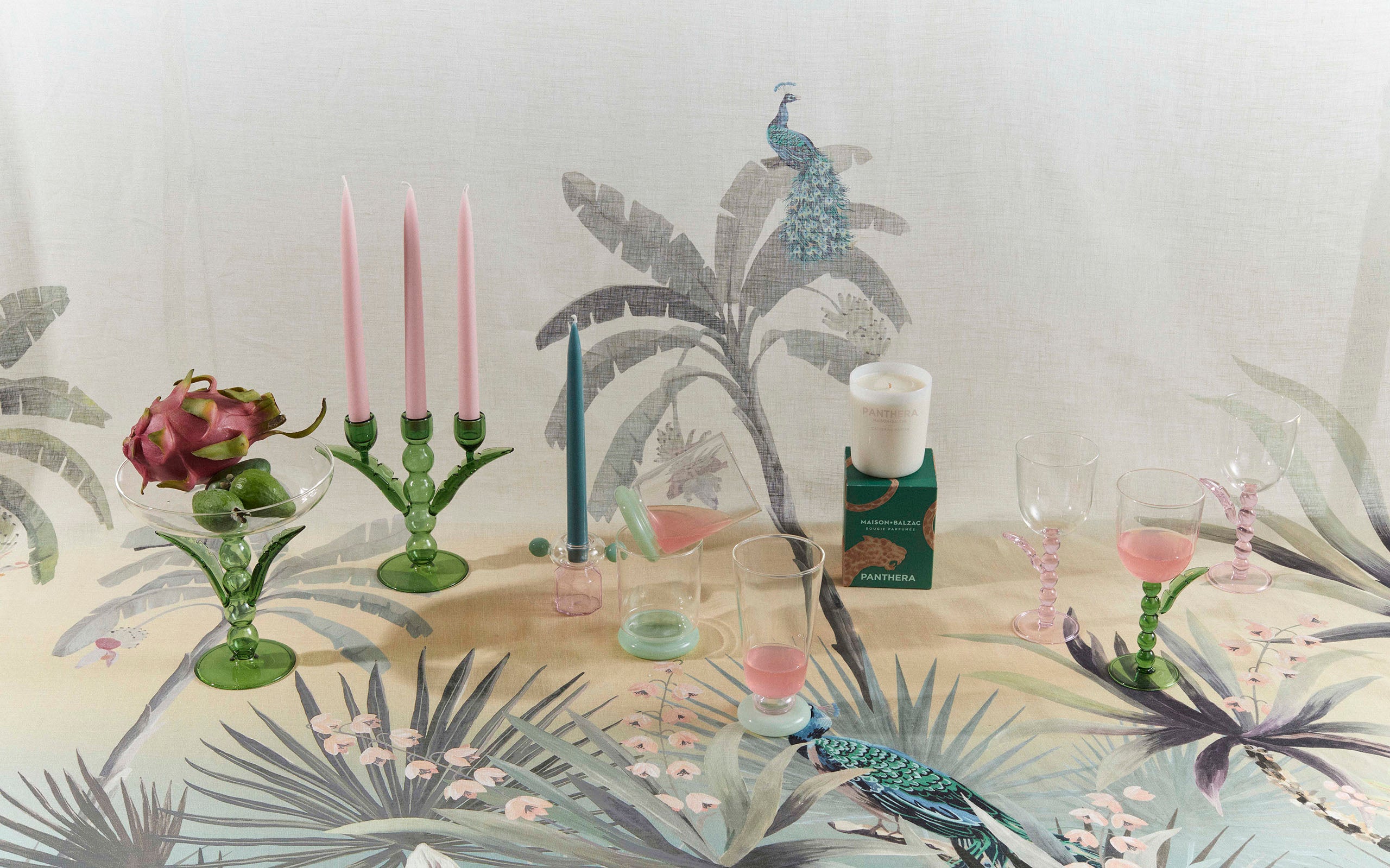 CATHERINE MARTIN x MAISON BALZAC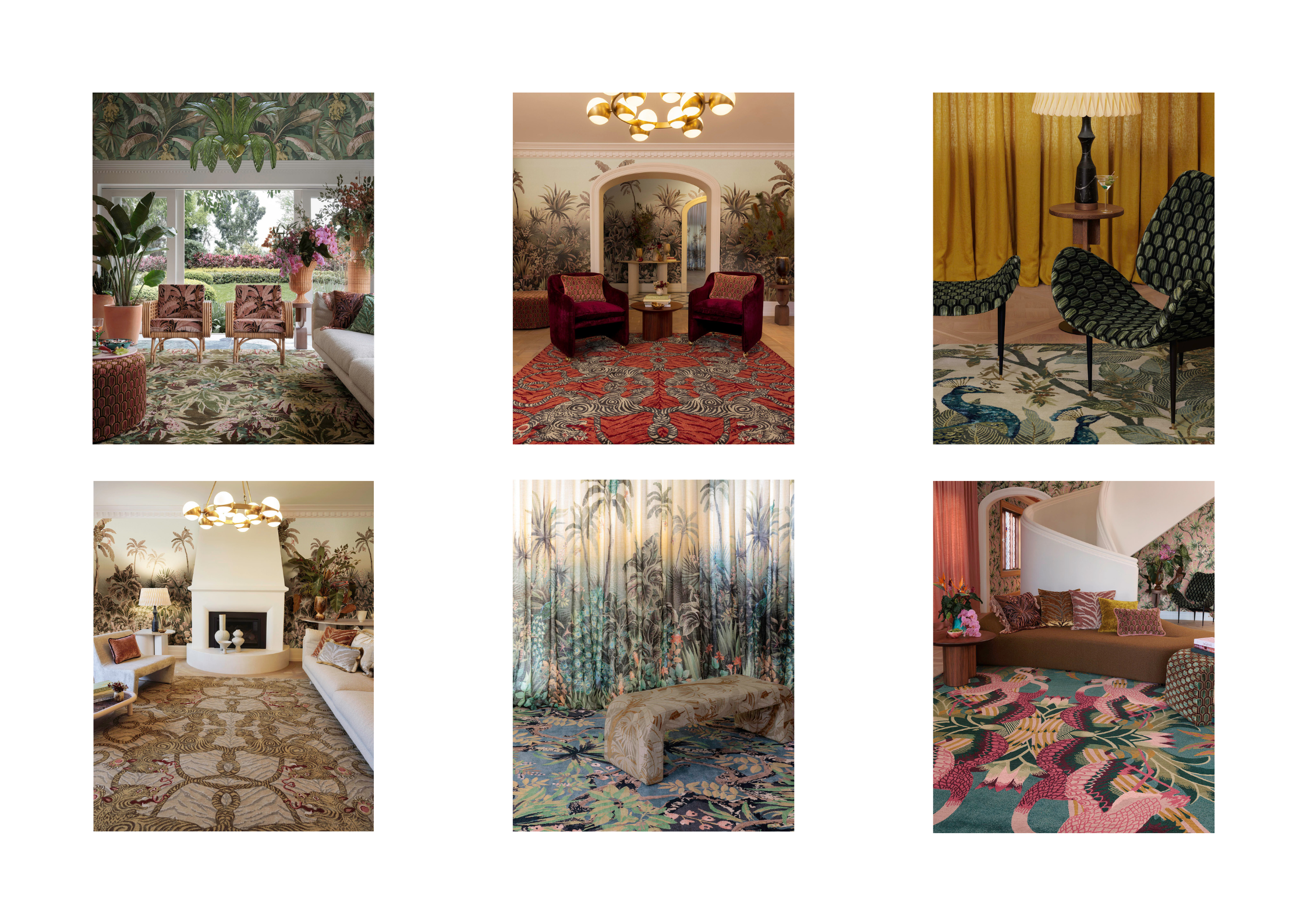 CATHERINE MARTIN X DESIGNER RUGS
Introducing "The Menagerie," our latest collection with Designer Rugs. This collection draws inspiration from the lush opulence of jungle motifs, including enchanting peacocks, mischievous monkeys, fierce tigers, and a flamboyance of flamingos.

To the millions around the world who have seen her movies, Catherine is known as the woman who made Nicole Kidman resplendent in red in the costumes for Moulin Rouge! for making us want to shimmy our way in beaded dresses into the lavish party scenes in The Great Gatsby and, most recently, for the visually electrifying Elvis.
Catherine and her design team meticulously researched Elvis's cherished Memphis home and the extravagant design motifs of his costumes for Baz Luhrmann's already iconic film, Elvis. The designs developed for the hand knot rug collection draw inspiration from this exploration; most specifically from the design of the jungle room at Graceland, Elvis's beloved den.

Having collaborated on two highly successful rug collections and a 2023 Axminister carpet range with Designer Rugs, Catherine continues to explore her love of floor coverings with this new luxurious hand knot rug collection.
Featured collection
CUSHIONS